A.R.T.
Accurate Recording Technology
USP 797 & 800 Compliance Web-based Software
Are you Compliant?
Ensure 797 & 800 Compliance with the preferred pharmacy activity documentation software
A.R.T.  (Accurate Recording Technology) USP 797/800 Compliance Software by  Carter-Health is an industry leading and affordable solution for keeping record of the numerous activities required by USP 797/800. Ongoing Environmental Monitoring, Personnel Training and Testing, Equipment and Room Certification is easily achieved with A.R.T.'s secure, easy to use web-based interface.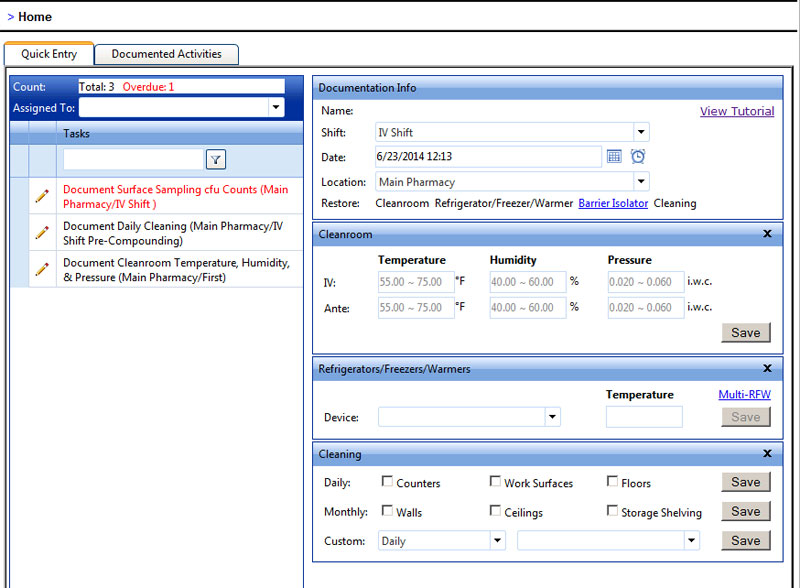 Quick Entry Screen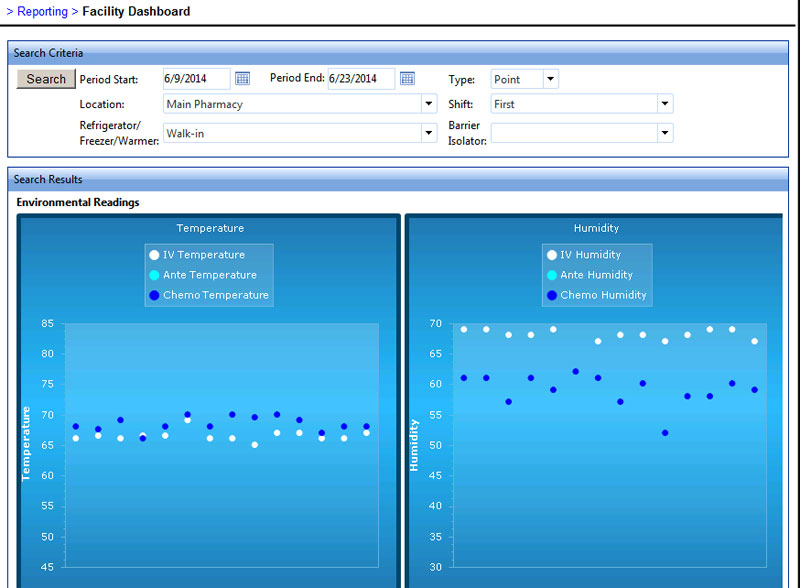 Facility Dashboard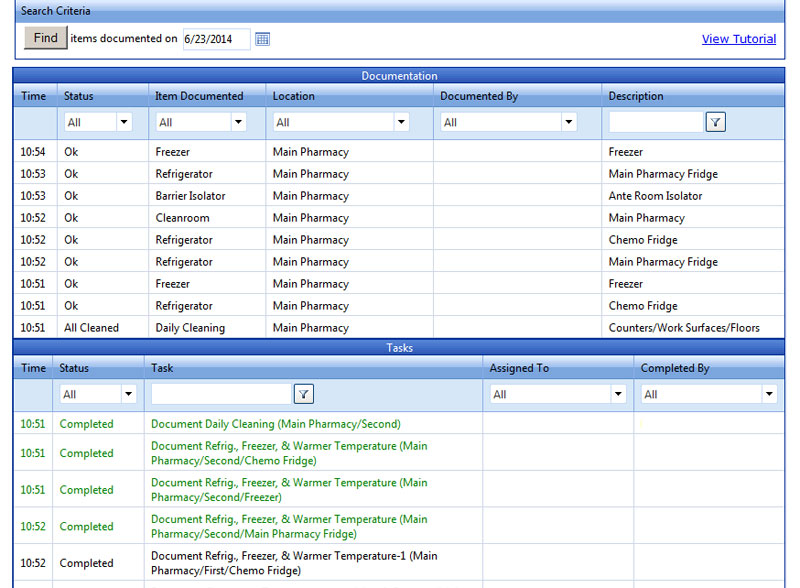 Daily Documentation Log
USP 797 Activity Documentation Software Features:
Core Features:
Pre-Built USP 797/800 Required Tasks Including Environmental Documentation, Sampling, and Cleaning
Quick Entry Screen Allows Most Facilities to Complete Daily Documentation Tasks In Minutes
Alert Notifications for Overdue or Out of Range Readings
Process for Documenting Corrective Actions for Out of Range Readings
Personnel Certifications:
Pre-Built Observational Assessments & USP 797/800 Competency Exam
Easily Create and Add Additional Assessments and Exams
Media Fill Testing and Fingertip Sampling Results Documentation
Personnel Certification File Repository
Easily Manage Personnel Certification Status and Re-Certifications
Equipment & Room Certification:
Organization of All Certification Documents in One Place
Third Party Certifiers Can Upload Results Directly into A.R.T.
Reporting Features:
Five Pre-Built Reporting Templates to Quickly Access Any Needed Data
Facility Dashboard Provides a Quick Snapshot of All Activities in a Given Time Frame
Comprehensive Inspection Report to Expedite State Board Inspection Process
All Data and Reports are Easily Exportable in a Variety of Formats
Additional Features:
Available Set of 30 Editable, Standard Operating Procedures
Comprehensive Task Management System for Non-USP 797/800 Activities
Document Repository to Upload and Organize Training Materials, SOP's and Other Materials for Staff Access
Ordering Information:
Available through AmerisourceBergen or Direct
Annual Licensing Agreement
Flexible Billing Terms: Annual, Semi-Annual or Quarterly
Other Add-on Features:
Personnel Scheduling
Inventory Management
Online Ordering of Disposable Products